Cerutti-Reid Duo at Island Arts-Friday August 11, 2023
A Musical Summer Evening with the Cerutti-Reid Duo – August 11, 2023 
Dear friends, 
We're delighted to announce that the Cerutti-Reid Duo will be making our debut at the Island Arts Center in North Hero. This summer, we're bringing an exciting mix of compositions to the stage, with pieces like Brahms' F minor Sonata, David Jaeger's Tristan and Isolde Sonata, and Vermont's own Carol Wood's "The Long Parting" and "The Mirabeau Bridge". You'll also enjoy music from Arvo Pärt and Marin Marais. 
For nearly two decades, we—pianist Alison Bruce Cerutti and violist Elizabeth Reid—have been performing together at places like the Barre Opera House, Stowe Performing Arts, Norwich University, and on Vermont Public Radio. We've also been welcomed on stages across Canada, including the Canadian Music Centre and Gallery 345. 
We hope you'll join us on Friday August 11, 2023, for what promises to be an unforgettable evening of music. 
Event link here: Cerutti-Reid Duo: A chamber concert of piano & viola 
 https://www.islandarts.org/event/cerutti-reid-duo/
 See you at the concert! 
Best, 
Alison and Elizabeth 
The Cerutti-Reid Duo 
Friday, August 11, 2023 
7:00 PM 
Island Arts 
1127 US Rte 2 
North Hero, VT 05474 
https://www.islandarts.org/venue/island-arts-center/
CERUTTI-REID DUO
As the Cerutti-Reid Duo, pianist Alison Bruce Cerutti and violist Elizabeth Reid celebrate seventeen years of their musical partnership in a series of concerts around Vermont. They have performed in Vermont at the Barre Opera House, Brandon Music, Norwich University, and Vermont Public Radio and performed in Canada numerous times.  Alison and Elizabeth are founding members of the celebrated Vermont chamber group, the Northern Third Piano Quartet.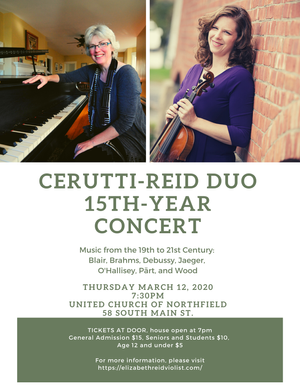 AVAILABLE FOR RECITALS AND HOUSE CONCERTS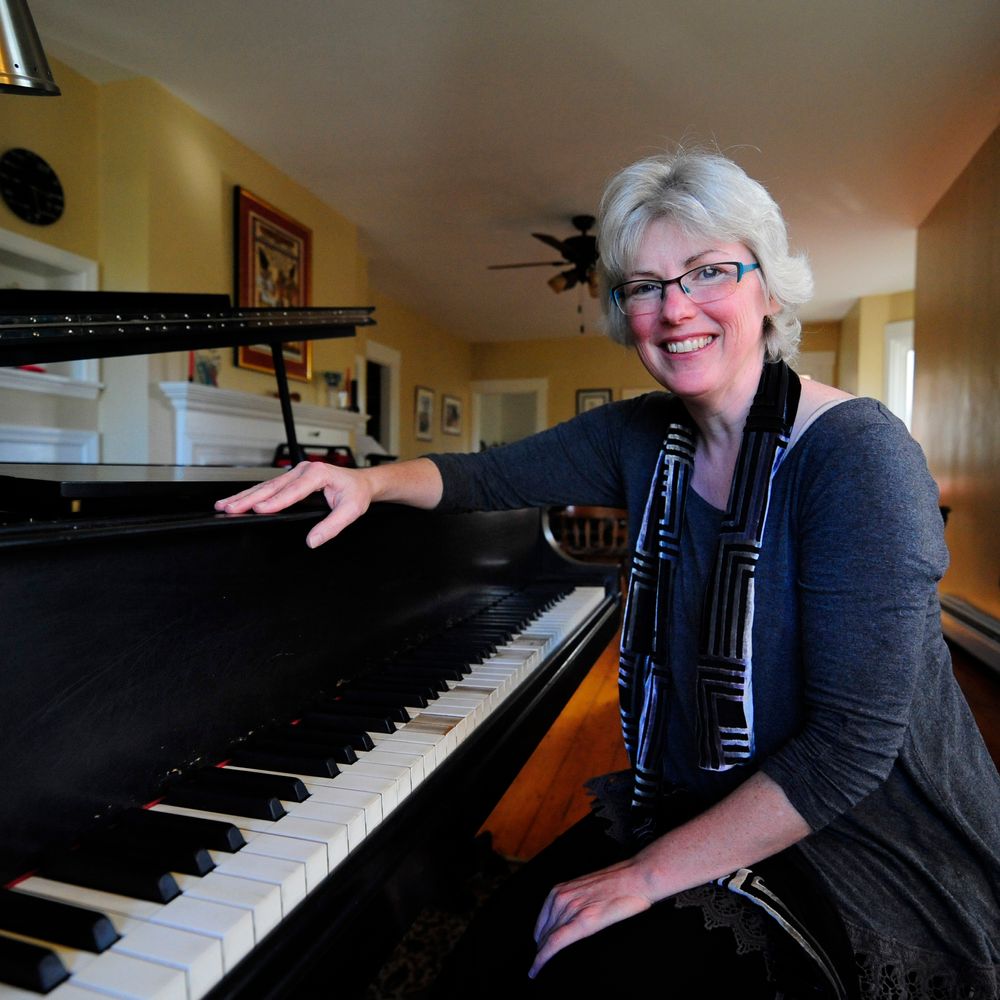 About Alison Cerutti
Pianist
Alison Cerutti has performed as a soloist and chamber musician throughout Vermont and as a flute accompanist in the U.S. and France. For eight years, she studied with Louis Moyse and accompanied his flute master classes in Vermont and France. Alison has appeared as a soloist with the Burlington Civic Symphony Orchestra and the Vermont Philharmonic. A Vermont native, she studied with Sylvia Parker and earned degrees from Oberlin Conservatory and the Hartt School. She maintains an active piano studio, and she is the pianist for the Mad River Chorale.